HOME / TIMETABLE / WORKSHOPS / EXHIBITIONS / FREE UNI / LUBBERLAND / INFORMATION / ARCHIVE
---
Colour Out of Space 2019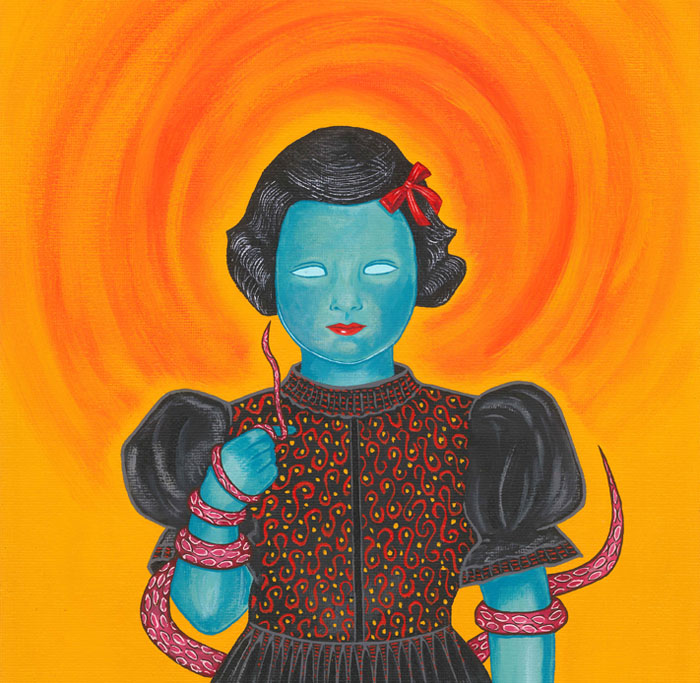 International Festival of
Experimental Sound and Art
Brighton 26th - 28th April 2019
A huge thanks to all the artists and audiences who made COOS 2019 our favourite year yet! A big thanks also to our friends at Phoenix Brighton, ONCA, the Open Market, One Church, Resonance FM and all the arts trail venues for making it all run so smoothly. Check back soon for a full COOS update with sound files, scene reports and more.
Colour Out of Space – Brighton's festival of international experimental music and art is back for an eighth edition from 26th – 28th April 2019: Three days and nights of performance, experimental art and audio innovation that touch on everything from improvisation, noise, sound poetry, tape collagists, avant-rockabillies, moog oscillations, circuit bent electronics and all points in between.
A daytime arts trail will feature free installations and performances at Brighton landmarks including The Pepperpot, little known architectural wonders such as The Tarner Tower, and London Rd's Open Market. As night falls, it's back to the art school's Sallis Benney Theatre (and garden - weather permitting) for performances from legendary figures alongside emerging artists.
Resonance FM will host a 'Free University' on Friday daytime at Phoenix Brighton - timetable now up, and ONCA have the first ever UK exhibition from Finnish multidisciplinary underground lynchpin Jan Anderzen (come to the Thursday night opening!). There's workshops and films too + Three new workshops announced - right here (and Ali and Ash have rejigged their Lubberland radio soundtrack recording schedule, so you'll hear yourself broadcast later in the day - dont miss it!). Don't forget to drop into the Jubilee Library from 15th April to hear fabulous soundcollages created by Brighton schoolkids!
The big scroll down menu of times and artists is now up HERE
We recommend three day total COOS immersion.
---
Performance Weekend Timetable: 26th - 28th April 2019 - Full Details Here Get scrolling
---
+++ Thursday 25th April, 6pm - 8pm: Jan Anderzén: UNIA LOIMUSSA (Dreams inside a Blaze/Glow) launch at the ONCA Gallery. All welcome!!!
---
Friday 26th April
Phoenix Brighton, 12 – 6pm
Resonance presents The Free University of COOS
Sallis Benney Theatre, 6.30pm – Midnight
Glands Of External Secretion (USA) + Red Brut (NL) + Robert Ridley-Shackleton (UK) + Wild Rani (UK) + Charles Mitchener Duo (UK) + Ezio Piermattei (IT) + Ash Reid (UK) + Plastic Hooligans (UK) + Duncan Harrison (UK)
---
Saturday 27th April Full Details Here Scroll Down

Arts Trail (various locations). Midday – 6pm FREE
Ryoko Akama (JP) + Alice Kemp (UK) + Ian Helliwell (UK) + Julian Weaver (UK) + Plastic Containers Of Nothing (UK) + Live From Lubberland Recording + Seymour Glass - COOS Panel / Gonk Summit

Sallis Benney Theatre, 6pm – Midnight (doors 5.45pm)
Bill Nace & Twig Harper (USA) + White Death (UK) + Pat Thomas (UK) & Adam Bohman (UK) & Sami Pekkola (FI) & Yoni Silver (IL) + The Elks (DK) + Beyt Al Tapes (BE) + AF Ursin (BE) + Ernie K Fegg (UK) + Tom White & Stuart Chalmers (UK) + Hiru Marsvin (UK) + Dai Coelacanth (UK) + Harappian Night Recordings (UK) + Joincey (UK)
---
Sunday 28th April Full Details Here Scroll Down

Cowley Club,11am - Onward
COOS Vegan Breakfast Hangover Smasher

Phoenix Brighton, 12pm – 1.30am
Film screening: Adam Bohman: By Biro And Umbrella Spring (with Q+A)

One Church, 2pm – 5.30pm
Chie Mukai (JP) & Richard Youngs (UK) + Alvarius B (USA) + Papal Bull (UK) + Stewart Greenwood (UK)

Sallis Benney Theatre, 6pm – Midnight (doors 5.45pm)
Anne Gillis (FR) + Graham Lambkin (UK) & Áine O'Dwyer (IE) + Jérôme Noetinger (FR) + The Dan, Rakel and Klara Fröberg Experience (SW) + Olivier Brisson (FR) + The Burbling Mind (UK) + W.Ravenveer (BE) + Tomutonttu (FI) + Lovely Honkey (UK) + Natalia Beylis (IE)
---
+++ Workshops running through the Weekend: Full details here
Friday 26th - Sunday 28th - Each day, 2.30pm to 4.30pm Live From Lubberland FREE
Saturday 27th April, 1.30 - 4.30pm Chie Mukai Improvisation Workshop
Sunday 28th April, 11am - 1pm Richard Youngs Music Out of Emptiness
---
LISTEN TO THE SOUNDS OF COLOUR OUT OF SPACE 2019
Dylan Nyoukis label boss of Chocolate Monk and chief talent scout of COOS
takes you on a tour of the sounds and wonders awaiting you at this year's festival.
---
NEW! KAREN CONSTANCE'S COOS STOP MOTION ANIMATION (with sounds by RED BRUT)
---
---

---
HOME / ARCHIVE / INFORMATION / WORKSHOPS
Join us on Facebook and Twitter
Blue Girl Image - Karen Constance
---
Thankyou to our funders and supporters for making COOS / 8 possible: