Alan Bishop (AKA Alvarius B.) is a founding member of Seattle's genre-defying Sun City Girls, whose career spanned 27 years and over fifty releases. His work in Sun City Girls, with Richard Bishop and Charles Gocher, alone stands as a testament to his fearless exploration of the outer reaches of improvisation and composition.
As Alvarius B., Bishop has penned hundreds of his own original folk songs in a primitive 'out' style that is uniquely his own. As an interpreter of other people's work, his songbook includes hundreds of covers ranging from the obscure to the strangley familar. This body of work is informed by an obsessive love of the singer-songwriter genre, folkloric music from beyond borders, Italian film soundtracks, and an extraordinary sense of humour.
Over much of the past eight years, Bishop has been based in Cairo, composing and recording new Alvarius B. material while simultaneously establishing his own Egyptian-based band, The Invisible Hands and joining forces with Sam Shalabi and Maurice Louca in the trio Dwarfs of East Agouza.
His latest solo album was released in October of last year; a triple album juggernaut entitled With a Beaker on the Burner and an Otter in the Oven.
https://suncitygirls.bandcamp.com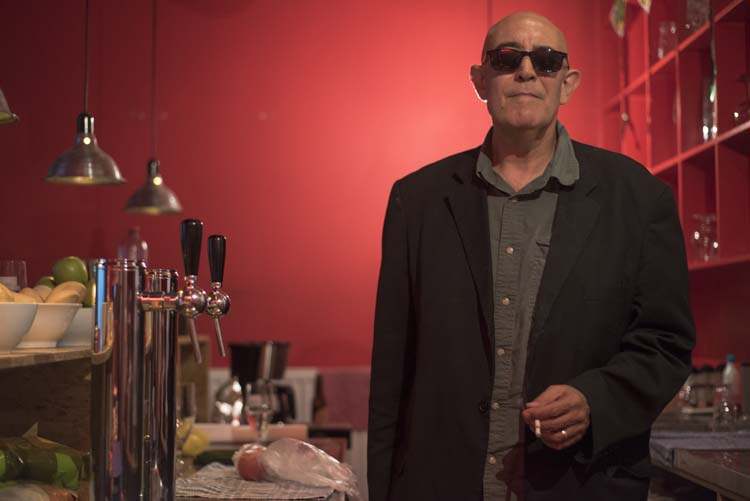 Photo by Hans Van Der Linden
---
HOME / ARCHIVE / INFORMATION