We're very pleased to welcome the legendary French artist, composer and performer Anne Gillis.
Gillis emerged (as Manon Anne Gillis and Devil's Picnic) from the Parisian experimental scene of the 80s, her dense, intricate and intimate work finding a place on the margins of minimal synth and post-industrial sound. Over five albums her recordings explored realms of repetition - taking the smallest of impulses to their logical end-points, modular synth pulses woven with cut-up tecniques and voice manipulation, and concrete bodily sounds sculpted into miniatures that Gillis hoped would turn loudspeakers into stethoscopes.
Live, Gillis dedicating her work to curves, volutes, roundnesses, undulations, rolling-ups and rotations, her visceral ritual performances exploring the body and its societal codes.
After a lengthy hiatus, Gillis has returned with new work and a series celebrated performances in Tokyo, London, New York and France.
soundohm.com/product/archives-box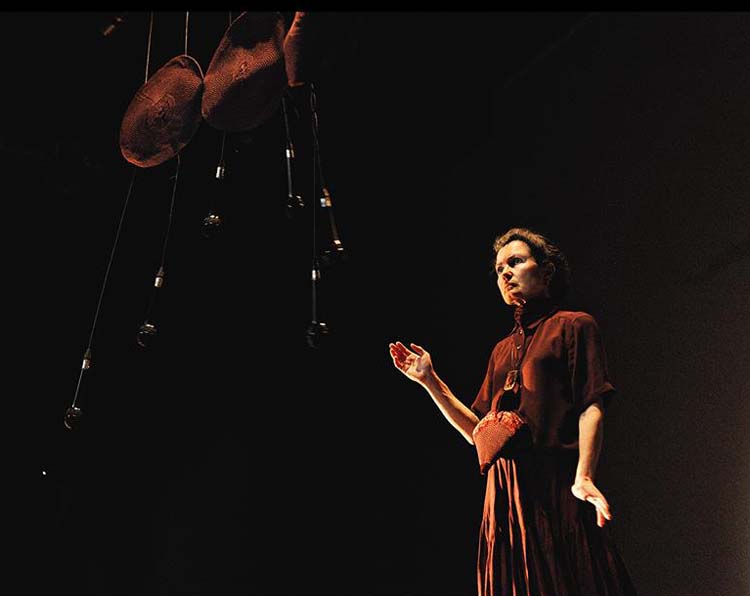 Photo Aurélien Digard
---
HOME / ARCHIVE / INFORMATION