Chie Mukai is a composer and musician from Osaka, Japan - a solo artist, collaborator and founder of the underground improv-folk group Ché-SHIZU.
Mukai has been an active improviser since 1975, when she joined the East Bionic Symphonia group under the leadership of Fluxus violinist-composer Takehisa Kosugi at the Biggako Art School of Tokyo.
She has since collaborated with a wide array of artists including Keiji Haino, John Duncan, Agata Morio, Enkidu (with the Boredoms' Seichi Yamamoto and French sound artist, Eric Cordier) and many more.
Much of her solo work is focused around the kokyu - a bowed, two stringed instrument used in the traditional music of Japan and China, though her spontaneous, loose performances can also embrace piano, vocals and percussion.
'NO GENRE! NO TECHNIQUE! NO BORDER!' Alongside solo and collaborative performances at COoS, Mukai will also lead an improvisation workshop, sharing experiences from thirty years of site-specific performance and sound happenings! More details to follow.
Anything was fine, as long as it was different from what others were doing
https://chiemukai.bandcamp.com/
'Ché-SHIZU is one of the most original and mystifying groups to ever emerge from Japan's musical underground. Founded by master improviser Chie Mukai in 1981 the group has been guided by her singular vision for nearly 40 years. Ché-SHIZU challenges notions of song structure and improvisation, embracing a seemingly shambolic approach that on closer listen reveals a deeply coherent and surreal world.' Black Editions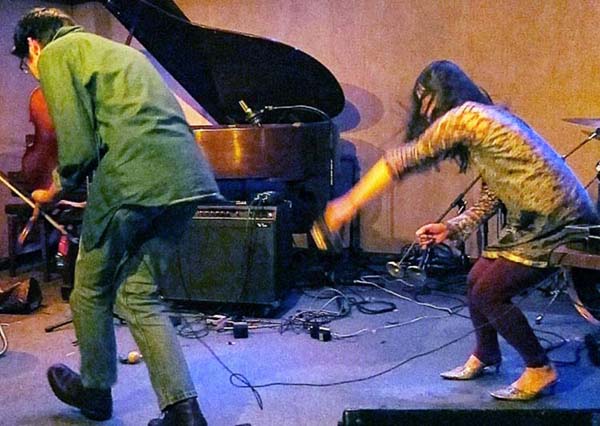 ---
HOME / ARCHIVE / INFORMATION