Glands of External Secretion began when Seymour Glass, inspired by J.D. Salinger's short story "A Perfect Day for Bananafish", starts publishing the legendary Bananafish Zine in 1987, which for eighteen issues and up until 2004, constitutes a huge and ambitious attempt of presenting underground culture in its every form. Completely unknown experimental branchings, with a preference for the lo-fi, collage aesthetics, Glass's paranoid and absurd manner of writing and the whole structuring of the noise scene, with San Francisco as a starting point and every "tweaked" corner of the globe as a destination, found their home in Bananafish and their main representative in Seymour Glass. Glands of External Secretion began as Glass wanted to testify further via weird monuments of experimental and far-out studio improv, using a surreal collage of songs, sounds, Barbara Manning's vocals, voice samples, loops, out-of-context rhythms, field recordings, electronics, cut-up manipulated noises and anything else which is not considered music. The result is a twisted riot of sound bordering on audacity which the term "extremely psychedelic" fails to completely encapsulate.
Overhelmed like a Doolittle-ish pushmi-pullyu, Glands of External Secretion tend to arrive at their destinations sideways, which are usually tandem mash-ups of songcraft and sound manipulation. How lop-sided the results are depends on whether the navigation is dominated by singer-songwriter Barbara Manning's "grace-given melodies," to quote Angela Sawyer, or by former editor of Bananafish S. Glass, "a lifetime swimmer in the deep end of The Other."
After completing a handful of duo shows in the American Midwest, the fierce blonde goes back to the real world while the chinz-y gonk befouls the UK of GB and NI for a solo edition of the group at Colour Out Of Space. Expect musique concrète, electronics, sound processing, voice, and video.' GoES
They have collaborated and/or shared releases with Michael Morley (The Dead C, Gate), Margaret Murray (U.S. Saucer, Three Doctors Band), Nels Cline (Wilco, Scarnella, L. Stinkbug), The Double U, My Cat Is An Alien, Peter Kolovos, and Prick Decay / Decaer Pinga. Their releases can be heard via Coherent States (Greece), Ultra Eczema (Belgium), I Dischi Del Barone (Sweden), Opax (Italy), Dinzu Artefacts (U.S.), Inyrdisk (Canada), Independent Woman (New Zealand), VHF (U.S.), Starlight Furtniture Co. (U.S.), and Butte County Free Music Society (U.S.).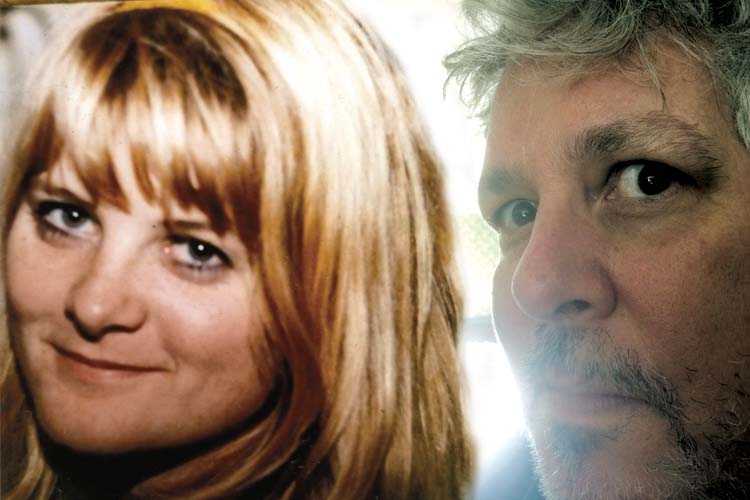 ---
HOME / ARCHIVE / INFORMATION