For COOS the Charles Mitchener Duo (Elaine Mitchener and Neil Charles), will perform a set of free-improvisations for voice and double bass. The duo have played for The Wire's Salon at Waterstones, BBC Radio 3 'Open Ear' and Wysing Arts Festival.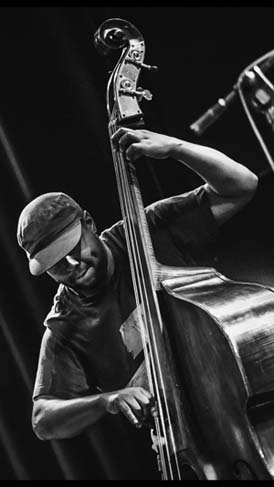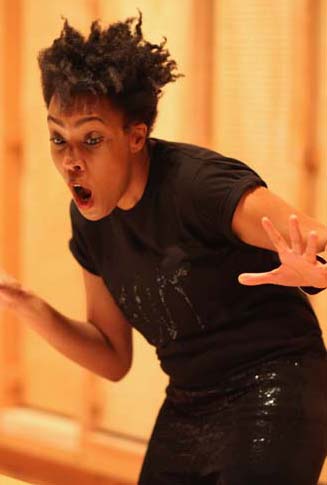 Elaine Mitchener
Elaine Mitchener is an experimental vocalist and movement artist whose work melds different vocal styles encompassing free-improvisation, contemporary new music, sound art, music theatre and dance. She has worked and performed in a wide variety of contexts with leading artists including: Apartment House, Moor Mother Goddess (aka Camae Ayewa), Van Huynh Co, Steve Beresford, Sonia Boyce, John Butcher, Attila Csihar, Alexander Hawkins, Tansy Davies, George Lewis, Christian Marclay, Phil Minton, Pat Thomas, The Otolith Group, Evan Parker, Alasdair Roberts, David Toop, and Jason Yarde. She is co-founder of experimental jazz quartet the Hawkins/Mitchener Quartet (with Neil Charles, Stephen Davis and Alex Hawkins).
http://www.elainemitchener.com/
Neil Charles
Double bassist Neil Charles trained classically and is also a busy electronic producer and composer. He regularly performs, records and tours with numerous jazz, classical and contemporary music bands and ensembles like Sun Ra Arkestra, Alex Hawkins, Mingus big band, Charles-Mitchener duo (with Elaine Mitchener) and has played with Terence Blanchard, black top, Shabaka Hutchings, and China Moses.
https://serious.org.uk/artists/neil-charles
---
HOME / ARCHIVE / INFORMATION