The Elks are Liz Allbee, Kai Fagachinski, Billy Roisz and Marta Zappoli - four unique and powerful presences on the international experimental scene, each of whom has developed deeply original approaches to their respective instruments and practices. They performed for the first time together in Berlin in 2014. After limited edition cassette releases their debut album "This Is Not The Ant" is available now through Mikroton.
'Dammit, those Elks are exploiting their instruments for no good again. While Marta and Billy seem to have gotten it all wrong regarding their very strange collection of machinery, it's just a careless abuse how Liz and Kai handle their horns. Perhaps from the experimental music scenes of Berlin and Vienna one might expect a rather reduced and elegant sound world, but these Elks have some other ideas in store, and don't mind to get their antlers a little dirty. There is no fear here of the loud, the dramatic, or on occasion, some boorish braying (though they may still tip-toe gently on their hooves or whistle a delightful tune to mock some clueless humans.) BEWARE, The Elks will take you to the sound areas you chose to keep away from.' Soundohm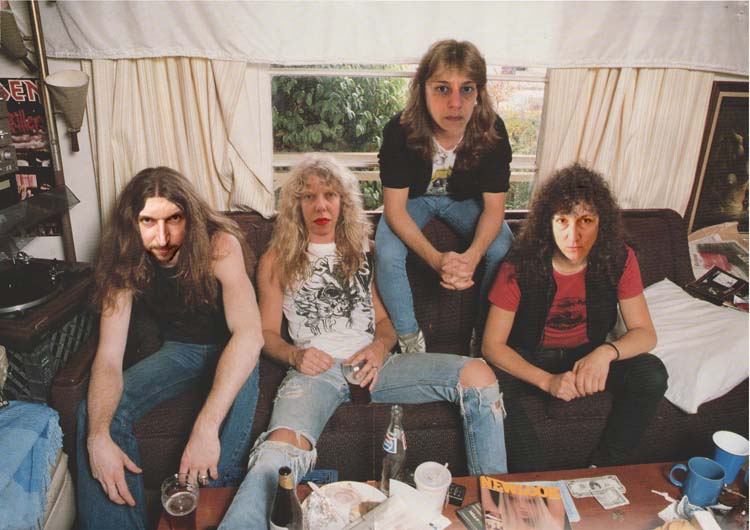 Liz Allbee is an American multi-instrumentalist and composer based in Germany. Her work connects to numerous musical genres, including noise, weird pop, experimental rock and free jazz. Recurring themes include extensions and embodiments and their interplay with instruments, everyday objects, and high and low technologies.
She has performed at Maerzmusik, Internationale Fereienukrse f.r Neue Musik Darmstadt, Donaueschingen Musiktage, Ostrava Days, Serralves, Bolzano Museum of Fine Art, Yerba Buena Center for the Arts, San Francisco Electronic Music Festival, Huddersfield, CTM, Radialsystem and Berghain, among others.
Marta Zapparoli builds strongly narrative, imaginative sonic pieces through improvisation with real-time tape manipulation. Besides solo work, projects include duos with Alessandra Eramo and Emilio Gordoa, PXPRD with Martin Kuentz, TOWA with Julie Rousse, ZAPPAROISZ with Billy Roisz, PAREIDOLIA with Liz Allbee, and CIRCUIT TRAINING. Additionally, she plays in Splitter Orchester - their Creative Construction Set™ was her first release on Mikroton.
Billy Roisz, from Vienna, is an audiovisual and music artist who has been manipulating her video in various formations since 2000. She is a co-founder and member of NTSC / RISC (with dieb13), AVVA (with Toshimaru Nakamura), Skylla (with Silvia Fässler) an Ona (with Ilpo Väisänen). She works with video feedback and audiovisual interactivity exploring the ways sound and image coalesce.
Kai Fagaschinski is a self taught clarinetist who has leapt to prominence in the improv world with projects such as Los Glissandinos (with Klaus Filip), The International Nothing (with Michael Thieke) and Kommando Raumschiff Zitrone (with Kurzmann).
---
HOME / ARCHIVE / INFORMATION