Twig Harper and Bill Nace have been driving forces in the American underground experimental music scene for over a decade. For COOS they're performing as a duo, bringing what's been described as 'a writhing, oozing, viscous specimen of electronic free improvisation' (FreeJazzblog) to the UK for the first time.
Twig Harper
James Twig Harper Johnston is a performer, electronic sound artist, underground researcher, folk technologist and one half of Baltimore's seminal noise(s) outfit Nautical Almanac.
Harper was raised in Michigan, where he started out by playing DIY punk-style shows with the likes of Scheme and Mini-Systems, helping to ignite the Hanson / Wolf Eyes / Andrew W.K total music movement of the 90s.
Moving to Baltimore, Nautical Alamanc became a duo with Carly Ptak, initiating a period of sound exploration, circuit bent DIY electronica and higher consciousness exploration, that saw numerous releases, US / European tours, and the formation of the influential Tarantula Hill venue-compound in what was originally an abandoned building they found while out walking.
Harper's music and performances are characterized by an incredible sense of trickery, playfulness and sonic dexterity.
https://hansonrecords.bandcamp.com/album/twig-harper
Bill Nace
Bill Nace is an artist and musician based in Western Massachusetts, USA, and one of the premiere avant-garde guitarists active today. With one of the most personal and unique palettes of sound ever to be culled from an electric guitar, Nace creates a distinct, mind-bending cacophony, focusing his textures with intense precision and control.
He's collaborated with a wide range of musicians including Michael Morley, Mats Gustafsson, Joe McPhee, Chris Corsano, Jooklo Duo, Chris Cooper, John Truscinski, Thurston Moore, Jake Meginsky, Jessica Rylan, Paul Flaherty, Wally Shoup, and Kim Gordon with whom he regularly plays as one half of the duo Body/Head. Their critically acclaimed LP 'The Switch' was released on Matador last year.
Nace's range has been described as 'veering from sculptural, almost Remko-Scha-esque chime to Loren Connors-style elegance in only a few short moves.' (Mimaroglu Music, 2010).
Recordings can be found on Ecstatic Peace (Northampton, MA), Ultra Eczema (Belgium), Chocolate Monk (Brighton, UK), Holidays (Italy), 8mm (Italy), Throne Heap (VA), HP Cycle (Toronto, ON), as well as on Nace's own label Open Mouth.
https://www.discogs.com/artist/610465-Bill-Nace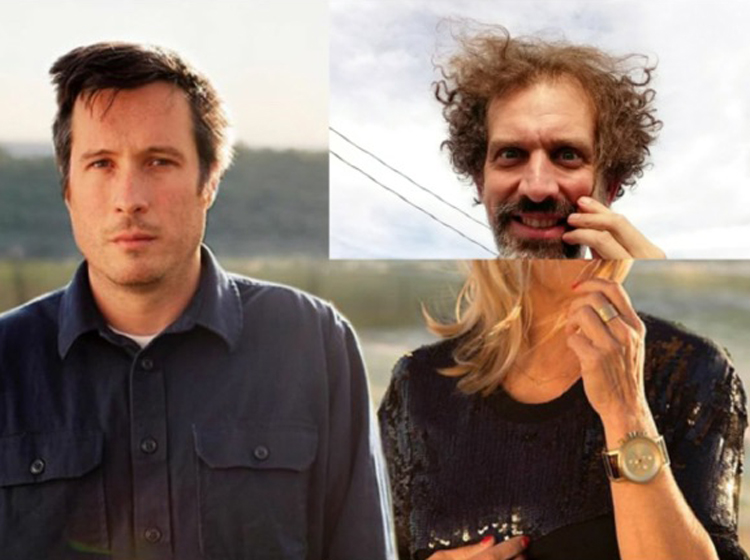 ---
HOME / ARCHIVE / INFORMATION