HOME / PROGRAMME 2016 / EXHIBITIONS / WORKSHOPS / FILMS / ARCHIVE / INFORMATION

---
Workshops
---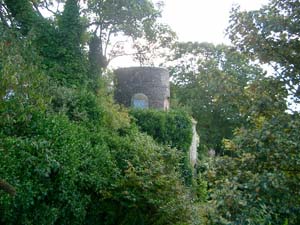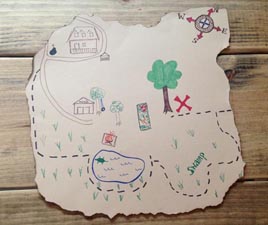 Tape Treasure Hunt / Super Sound Play
Saturday 12 November
Tarner Community Project Playbase
Tarner Park, Sussex St, Brighton BN2 0AR
10.30am - 12.00 Midday
Fun, outdoor-activity based workshop for children aged 5-11
Team up with new friends to explore the mysterious Tarner Park tower, hunt for hidden sonic treasure and discover new sounds underwater in super sound play!
Led by Ian Murphy (audio-collage artist and qualified teaching assistant) whose Rottenslushy radio show is broadcast monthly on Resonance Extra FM and Ben Knight (singer,registered social worker and PhD candidate in human geography). He is one third of Human Heads and one half of Psykick Dancehall.
Workshop capacity limited to 12
Drinks & snacks provided
All workshop staff are experienced,DBS checked and employed in primary education/social work.
---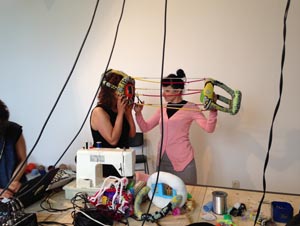 Phantom Chips - Soft Circuits Workshop
Saturday 19th November at Phoenix Brighton
10am - 1pm
Join artist and instrument maker Tara Pattenden for a workshop that explores electronics and tactile methods of making sound. During this workshop you will build your own electronic instrument, experiment with making controllers and gain a foundation in electronics. Using digital logic and you will create and learn about oscillators. You'll build electronic circuits on a breadboard and experiment with a variety of electronic components to understand how they affect and control the sound. We'll experiment with everyday items such as fruit, video tape and pencils to explore tactile methods of controlling sound This workshop is suitable for beginners. No previous electronics experience required.
---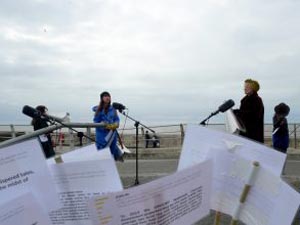 Improvisation: Voice and Found Objects with Breathing Space
Saturday 26th November at Phoenix Brighton
11.00am - 1.00pm

An improvisation workshop sharing our working practice of exploring a site in preparation for performance using a variety of techniques. Discover techniques for improvising and experimenting with sound using your voice and found objects, using sound to explore space and create instant work with others. The session is open to all regardless of musical experience.
Part of the CONSTANT LINEAR VELOCITY programme at Phoenix Brighton
---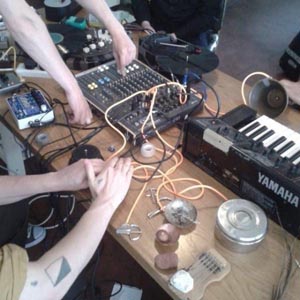 Radiophonic Laboratory of Antimatter with Graham Dunning
Saturday 10th December at Phoenix Brighton
11.00am - 1.00pm
Building lo-fi noisemaking machines towards an abstract, automated sound composition. The workshop is based on the Music By The Metre project: Exploring the ideas behind situationist Giuseppe Pinot-Gallizio's Industrial Painting, using analogous processes in sound. Participants will have the opportunity to use record players, motors, tape loops, ping-pong balls, synths, pedals and other bits and bobs to make an automated collage of rhythm and drone. The collaborative composition made by the group will be shared with participants digitally after the workshop.
Part of the CONSTANT LINEAR VELOCITY programme at Phoenix Brighton
---
HOME / PROGRAMME 2016 / EXHIBITIONS / WORKSHOPS / FILMS / ARCHIVE / INFORMATION