Monday 15th - Sunday 28th April (various open times)
Jubilee Library, Jubilee St, Brighton
Twelve fantastic sound collages created by Brighton schoolchildren aged 7 - 14. Now available to stream below - listen in to works from: Betty Cowan, Dorothy Hepburne Scott, Bjorn Nielsen, Pearl Thomas, Eda Gardner, Elkka Nyoukis, Fin Brook, Issy Hartley, Milly Trotter Roberts, Dexter Nimmo, Thomas Vintcent and Ursula Major.
The pieces were created using the free app Audacity in workshops led by Ian Murphy (artist and teacher) whose Rottenslushy radio show is broadcast monthly on Resonance Extra FM, and Duncan Harrison (Brighton based artist/musician).
Participants worked with soundsamples sent by COOS artists past and present:
Liz Albee, Beyt Al Tapes, Richard Youngs, Stuart Greenwood, Glands Of External Secretion, Plastic Containers Of Nothing, Natalia Beylis, Ezio Piermattei, Stuart Chalmers, Rebecca Mahay, Ali Robertson, Sami Pekkola, Karen Constance, Dylan Nyoukis, Marta Zapparoli, Duncan Harrison, Ian Murphy, Alice Kemp, Red Brut, Ugly Roy, Posset.
---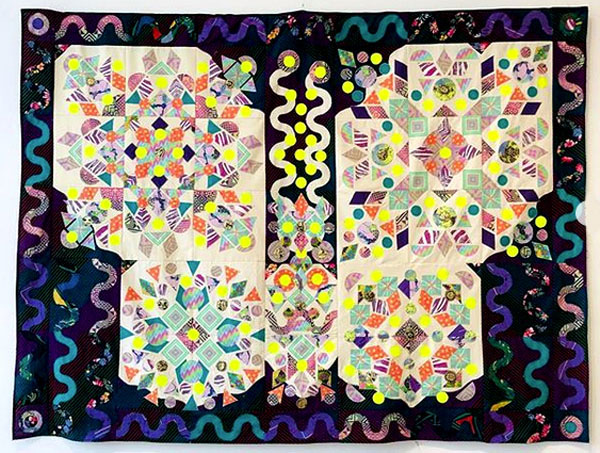 Jan Anderzén: Unia Loimussa (Dreams Inside a Glow)
Friday 26th - Sunday 28th April
ONCA Gallery, 14 St George's Place, BN1 4GB
For COOS (8), ONCA hosted Jan Anderzén's first UK solo exhibition which focused on his vibrant work with textiles.
Jan Anderzén is a Tampere based artist producing experimental music and creating images using a multitude of techniques. He layers plotted and formulated elements with splashes of accident and contingency, focusing on themes that roam the foggy borderlands of the wild and domesticated.
For the past 20 years Anderzén has been at the core of the ever evolving experimental band Kemialliset Ystävät (Chemical Friends).
Launch Event | Thursday 25th April, 6 – 8pm ALL WELCOME
---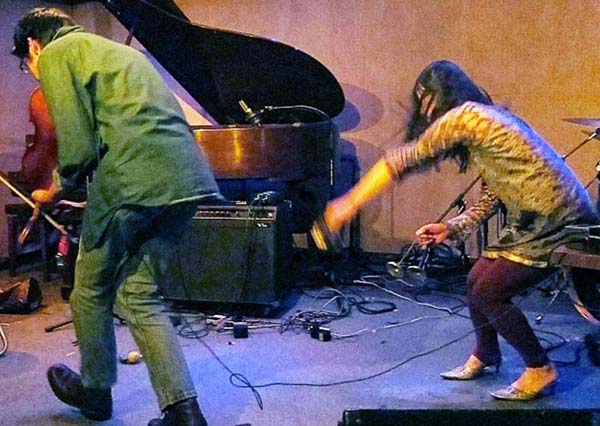 Chie Mukai - Improvisation Workshop
Saturday 27th April 1.30 - 4.30pm
Friends Meeting House, Ship St, BN1 1AF
'We need no genre! No technique! No borders!' We're excited to bring Chie Mukai's world renowned improvisation workshop to the UK. Sharing experiences from thirty years of site-specific performance and improvisation, the workshop continues a teaching practice begun in 2001. It is open to all practitioners of sound and movement regardless of level - 'Beginners, therefore, can be fine artist here as far as they have will and inventive sensitivity to feel the energy on the spot. Everybody who shares this direct art and time andspace, plays the important role in this activity.'
Chie Mukai is a composer, musician and master improviser from Osaka, Japan. She's the founder of the underground improv-folk group Ché-SHIZU, one of the most original and mystifying groups to ever emerge from Japan's musical underground. Mukai became involved in improvisation and free music in 1975, when she joined the East Bionic Symphonia group under the leadership of Fluxus violinist-composer Takehisa Kosug. Her primary instruments are the bowed Chinese er-hu, piano and percussion.
Chie says 'Bring instruments, ideas, books to read, sounds, toys - anything you'd like'.
Sorry - Sold Out.
---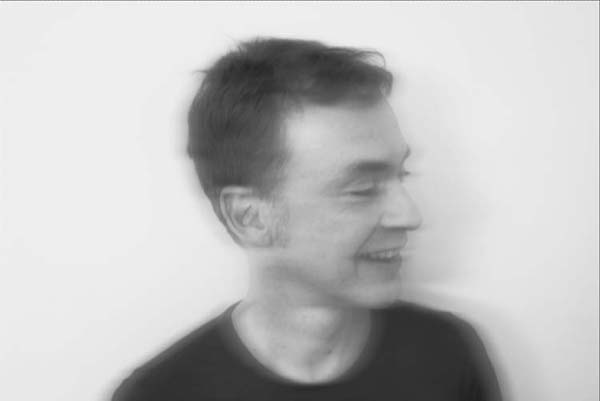 Richard Youngs - Music Out of Emptiness
Sunday 28th April 11am - 1pm
Phoenix Brighton, Waterloo Place, BN2 9NB
How do you make music when you have no inspiration, little time and few resources? This workshop will lead you through writing a choral work to be performed later in the day. Music making will be seen as a productive mindfuck whereby with minimal input a state of extreme confusion can be created thus inducing the necessary illusion of inspiration very quickly with nothing more than a few simple ideas.
Bring a book or two. Limited space! Book Now!
Richard Youngs has been involved with music for most of his life. He discovered the power of the art form by thumping the family piano as an angry 5 year old. In the intervening 45 years he has attempted to harness the same experimental, naive, playful power in his live performances and in all of his 140 releases. This creative openness has led him to explore different musical genres.
He is classically trained in piano and guitar, but musically he grew up in the shadow cast by punk rock. Adopting guerrilla recording techniques, the independent D.I.Y. ethic is at his core.
"Imagine Richard Youngs as the junior member of a cabal of prolific and puritanical English musician--mystics, including The Fall's Mark E Smith, Van der Graaf Generator's Peter Hammill, Martin Carthy and The Clangers' composer Vernon Elliot, and still his nature will elude you" - Stewart Lee, Sunday Times.
Sorry - Sold Out.
---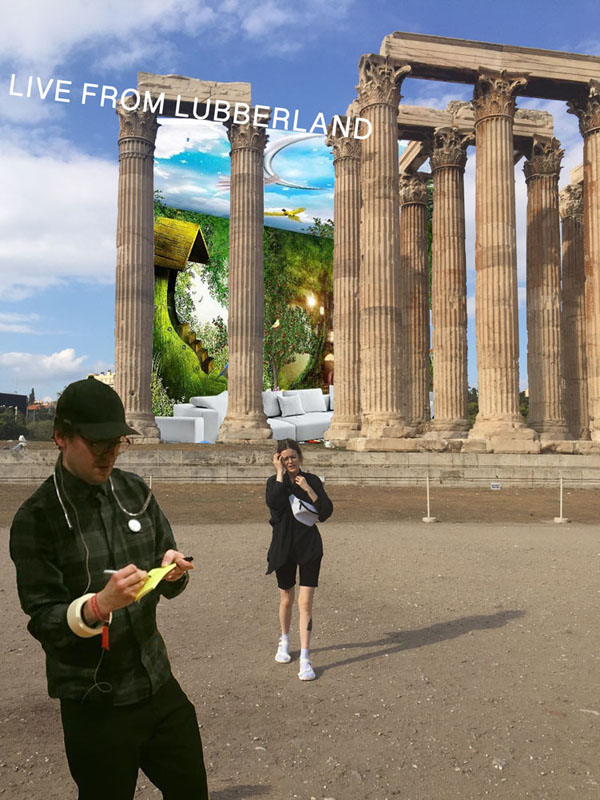 In The Future You'll Be Able To Get All The Expensive Designer Wallpaper That Your Heart Desires For Free: Live from Lubberland
Friday 26th - Sunday 28th
Phoenix Brighton, Waterloo Place
A COOS Residency + Workshop with Ali Robertson and Ash Reid
A radio play for and from the future in three parts. A different time running on different time, broadcasting live from the job centre, where we want you to tell us how you will be well enough.
Ash Reid & Ali Robertson would like some volunteers to chat with them, play with them and perform with them on the afternoons of 26th, 27th & 28th April.
Interested parties, who are happy to be broadcast on Resonance Extra, should contact: gianttank@hotmail.com for further details.
Ash Reid
Ash Reid is a former retail assistant. Her recent projects have looked at cognitive behaviour
therapy techniques and role-playing game structures, performed through ongoing communication with others, publicly and in private. She is a member of the Cinenova working group - a feminist film distributor in London, and is currently undertaking PhD research into its collection.
Ali Robertson is an improviser and organiser who has often, but not exclusively, worked under the Giant Tank banner or in the duo Usurper to make hundreds of events and experimental recordings that exist on the periphery of music incorporating elements of composition, chance, performance, comedy, visual art and storytelling. Recently Usurper were the featured artists at Counterflows 2018.
---
HOME / TIMETABLE / EXHIBITIONS + WORKSHOPS / LIVE AT COOS / INFORMATION / ARCHIVE