HOME / TIMETABLE / EXHIBITIONS + WORKSHOPS / LIVE AT COOS / INFORMATION / ARCHIVE
---
Colour Out of Space
Artists / Timetable
26th - 28th April 2019
---
Friday / Saturday / Sunday
---
FRIDAY 26th APRIL FROM 12 - 6pm
THE FREE UNIVERSITY OF COOS
Phoenix Brighton, 10-14 Waterloo Place, Brighton BN2 9NB
A day of talks organised by Resonance FM's Ed Baxter. He'll be joined by a variety of guest speakers to offer a crash course in current thinking about music, sound and noise. Talks will start on the hour and each will last 50 minutes. With Ed Baxter: The Portable Century,
Jo Hutton: From Coolicon to Crystal Palace, Julian Weaver: Future Audition: Listening in, and to, the Future, Milo Thesiger-Meacham: Heat-induced Noise, Lance Dann: Riding the audio revolution, Ed Baxter: The Porous Century
---
FRIDAY 26th APRIL FROM 6.30PM TO MIDNIGHT
COLOUR OUT OF SPACE - NIGHT ONE
Sallis Benney Theatre, 6.30pm – Midnight
58-67 Grand Parade, Brighton BN2 0JY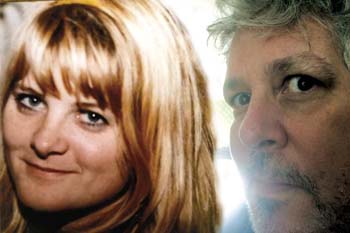 Glands of External Secretion
Seymour Glass began publishing the groundbreaking Bananafish Zine in 1987. Using lo-fi, collage aesthetics, alter egos, international contributors, and his own brand of paranoid, absurdist prose, it constituted a huge and ambitious attempt to cover contemporary underground currents in all its forms.
It wasn't long before Glass found an audio / performance outlet of his own through Glands of External Secretion's far-out studio improvisations, which. set against Barbara Manning's vocals, melded surreal cut-ups of songs, sounds, out-of-context rhythms, field recordings, electronics, manipulated noises and anything else not usually considered music.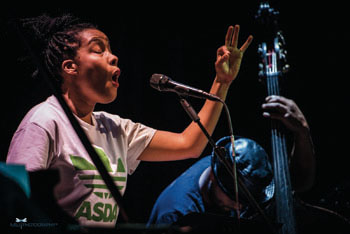 Charles Mitchener Duo
For COOS - Elaine Mitchener and Neil Charles in duet with wild and mesmerising improvisations for the voice and double bass.
Elaine Mitchener is an experimental vocalist and movement artist whose work melds vocal styles encompassing free-improvisation, contemporary new music, sound art, music theatre and dance. She has worked and performed in a wide variety of contexts with leading artists including Apartment House, Moor Mother Goddess (aka Camae Ayewa), Steve Beresford, Christian Marclay, Phil Minton, Pat Thomas, David Toop and Jason Yarde. She is co-founder of experimental jazz quartet the Hawkins/Mitchener Quartet (with Neil Charles, Stephen Davis and Alex Hawkins).
http://www.elainemitchener.com/
Double bassist Neil Charles trained classically and is also a busy electronic producer and composer. He regularly performs, records and tours with numerous jazz, classical and contemporary music bands and ensembles like Sun Ra Arkestra, Alex Hawkins, Mingus big band, and has played with Terence Blanchard, black top, Shabaka Hutchings, and China Moses.
https://serious.org.uk/artists/neil-charles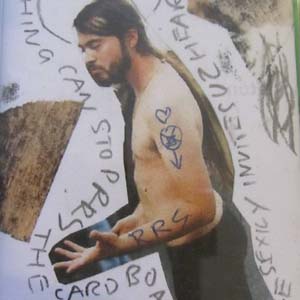 Robert Ridley Shackleton
All hail the cardboard prince 'Tape loop manipulation, 50's rock n'roll chanting buried in swathes of enveloping noise. Pure expression erupts through layers of woozy, backwards pop and unholy reverb. A nose-dive through Suicide + Dirty Beaches' grim electricity but shot with an extra sense of playfulness and an acute melodic sensibility. For those people thrilled by the extreme and in awe of the beautiful.' Resident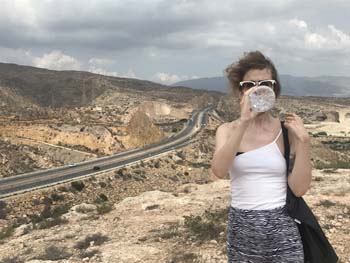 Ash Reid
Ash Reid is a former retail assistant. Her recent projects have looked at cognitive behaviour therapy techniques and role-playing game structures, performed through ongoing communication with others, publicly and in private. She is a member of the Cinenova working group, a feminist film distributor in London, and is currently undertaking research into the collection as an MPhil/PhD candidate at Goldsmiths, University of London. Alongside her performance, Ash will work with Ali Robertson, volunteers and COoS artists, to create a radio play which will broadcast nightly over the weekend. Please see workshops for further details.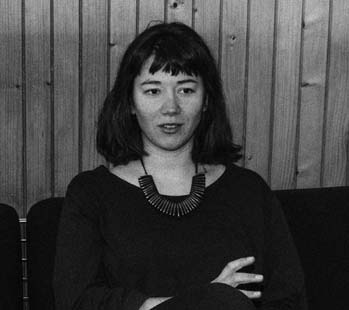 Red Brut
Red Brut is the solo work of Marijn Verbiesen, drummer with primitive no-wave trio Sweat Tongue, vocalist and synth player in electronics duo JSCA, and a key force in keeping Rotterdam's underground scene rolling.
'Verbiesen's music is highly personal, subtle and displays an ever curious and searching mind. Found sounds interweave with brutal synth oscillations, melancholic melodies and sensual-absent poetry from the aether. Although rooted in the sinister absurdism of early 2000 experimentalism, her music embraces and redefines the concept of 'music of the universe', coined by John Cage, Daphne Oram and alikes.' KRAAK
kraak.bandcamp.com/
kraak interview
Duncan Harrison
Harrison is an artist from Brighton. His music and performances have featured a broad array of cut-up sound poetry, improvisational strategies, and audio collages with sonic left-overs abstracted from daily environments. He regularly collaborates with the likes of Dylan Nyoukis, Karen Constance, Pascal Nichols, Ali Robertson and many more.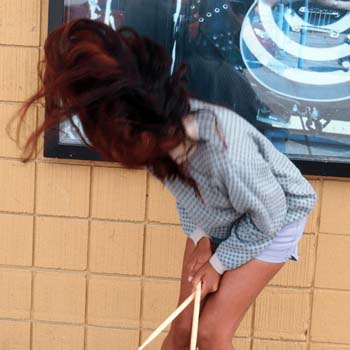 Wild Rani
Rebecca Mahay is a visual artist and performer from Birmingham, UK, one half of MIRROR II RORRIM with Heath Moerland (aka Sick Llama). They have releases on the Detroit-based Fagtapes label ('Housewife Hibernation', 'Noom', 'Live WCBN FM Ann Arbor') and their latest 'Womensware' has been released through All Gone records. More recently, Mahay has been performing solo as Wild Rani creating soundscapes with vocals, synth, percussion and field recordings.
Plastic Hooligans
'Former stumble-bum of The Gas Shepherds and navigational honcho of The UFO Antler Band, Sean Conway emerges once more from his dank Brum environs. Like some kind of mythical hash peasant, he cooks up weird sounds that are both musical and abstract, all recorded straight to his dying three track tape recorder. A gentle throbbing thing of dreamlike confusion...beautiful, desolate brain ooze' Tedium House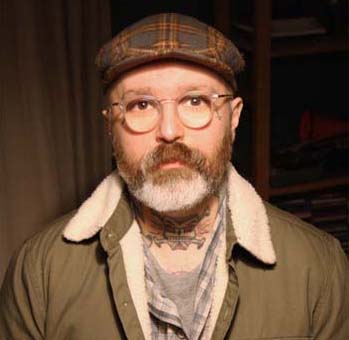 Ezio Piermattei
Piermattei is an italian sound artist and self-taught maverick. He's been active under several aliases – Poisucevamachenille, Autopugno, Hum Of Gnats – before settling down with his given name. Among his releases there's a collaborative tape with Dan Melchior inspired by Claudio Rocchi's music.
The melodic vein and rough, crooked Pop sketches of his earlier releases have given way to purer sounds, but retain a playful attitude: tapes played at the wrong speed, brass and string instruments, amplified objects, fragments of non-sense speeches. He has released recordings through Chocolate Monk (UK), My Dance The Skull(UK), Discombobulate(UK) and Staaltape(DE). Piermattei also plays in Triple Heater - a duo with Brighton's F. Ampism - and runs the label Tutore Burlato.
---
SATURDAY 27th APRIL - DAYTIME - SONIC ARTS TRAIL - FREE
Welcome to the first COoS arts trail, a free sonic jaunt through lesser known Follys, abandoned towers, street markets and more. Check back soon - there'll be more performances and sounds if you know where to look and listen...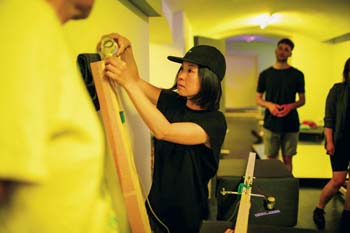 Saturday 27th April at 12 midday
Ryoko Akama
Excuse Me, is this How I Play?
The Open Market, London Rd
A lunch time sound performance, examining both conventional and unconventional way of playing objects in space. Ryoko Akama is a sound artist, composer and performer, who approaches listening situations that magnify silence, time and space and offer quiet temporal/spatial experiences.
Her sound works employ small and fragile objects such as paper balloons and glass bottles, creating tiny occurrences that embody 'almost nothing' aesthetics.
She composes text events and performs a diversity of alternative scores in collaboration with international artists, and runs Melange Edition label and co-edits Mumei publishing.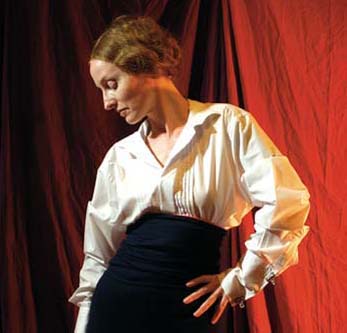 Saturday 27th April: 1 - 5pm
Alice Kemp - The Chapel
Top of The Tower, Tarner Park, BN2 0AR
Alice Kemp lives and works in south west England. Subtle trance states, dreams, and
disturbances inform her personal and cryptic yet coherent body of work.
Her [not-]performances and [in-]actions evolve a private mythology through stillness, boundaries and aural stimuli. She has delivered these obfuscations in England, Scotland, Germany, Belgium, France, Austria and Switzerland, and released sonic contemplations through the labels Fragment Factory (DE), Harbinger Sound (UK), and Erratum Musical (FR).
Due to the intimate dimensions of the space, The Chapel can welcome no more than two pilgrims at one time
bandcamp.com/album/fill-my-body-with-flowers-and-rice
Saturday 27th April at 1.30pm
Phoenix Brighton, Waterloo Place, BN2 9NB
Seymour Glass - COOS Panel / Gonk Summit
A COOS panel: 'Retired and reformed from his crimes against zine publishing, S. Glass (of Glands of External Secretion and Bananafish) hosts a bit of chin music, lip service, tongue wag, brain flatulence, skull crush, earache, and eye roll with several COOS performing artists.'
In coversation with Seymour Glass
Saturday 2.30 - 4.30pm Phoenix Brighton
Live From Lubberland Radio Recording with Ali Robertson and Ash Reid (see workshops)
Saturday 27th April: 2.30 - 4.30pm
Ian Helliwell - The Pepperpot
11 Tower Rd, Brighton BN2 0FZ
Brighton's landmark Victorian tower, The Pepperpot, formerly housed the studio of sonic sculptor Ken Gray during the 1970s. Since his heyday the building has fallen into disuse, but for one afternoon only, local electronic composer and visual artist, Ian Helliwell, forges a link with this forgotten electronic history, by demonstrating and performing with some of his self-built Hellitronic sound and light machines inside the tower. Ian has written a book, Tape Leaders, an anthology of early British electronic music composers including an entry for Ken Gray, and his unique Hellitron tone generators have been used to make the soundtracks for more than 100 of his short films.
Saturday 27th April: 4 - 5.30pm
Julian Weaver
Rocantin for Colonel Gouraud (Victoria Gardens - North / Phoenix Brighton - Weather dependent - stay tuned)
A soundwork that draws on the historically suspect plans of one Colonel George Couraud, recording pioneer and erstwhile director of the Edison Phonograph Company in Europe, to run for the Brighton Town Council in 1904 and have his election address simultaneously broadcast to the town's inhabitants by a great number of phonographs. The work assumes the form of an acceptance speech that takes full advantage of Gouraud's shameless self-aggrandisement whilst recording the personalites of his day.
A perfect compliment to Gouraud's activities, the Rocantin is a 19C composition which comprises fragments borrowed from several others and sewn together to produce odd effects and playful or ridiculous surprises.
Julian Weaver is an artist and researcher who works primarily with sound. His work focuses on matter, substance and sensing in scientific, historical and ecological imaginaries and fictions. He is a recipient of a 'Creating Earth Futures' commission from the Centre for the Geohumanities, Royal Holloway and project partner on the Art and Humanities Research Council Project: Listening Across Disciplines.
Recent works include Outwork (Fort Process, 2018) Wet Sensing (Whitstable Biennale, 2018), Sound Little Island (La Rochelle, 2017).
Plastic Containers of Nothing: Join the BCoN Hacktivist at 5pm
Since agreeing to contribute to this year's festival, Plastic Containers of Nothing have stopped answering emails, phone calls, texts and attempts to get their attention on social media. The last communication we received from them (we think) was a note shoved under our office door reading 'WE KNOW WHAT YOU'RE UP TO. SEE YOU ON SATURDAY.' We're not sure what it means but we think we might be seeing them on Saturday.https://pcon-coos-truth.page.tl/
Also running throughout the day, stop off at ONCA gallery for Jan Anderzén's solo
exhibition, and the Jubilee Library for What Was Music. It's all in walking distance!
---
SATURDAY 27th APRIL FROM 6PM - MIDNIGHT
COLOUR OUT OF SPACE NIGHT TWO
The Sallis Benney Theatre (Doors 5.30pm)
58-67 Grand Parade, Brighton BN2 0JY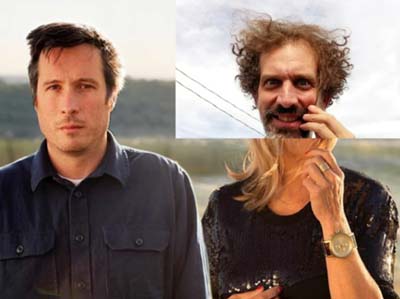 Bill Nace & Twig Harper
Twig Harper and Bill Nace have been driving forces in the American underground music scene for over a decade. For COoS they're performing as a duo, bringing what's been described as 'a writhing, oozing, viscous specimen of electronic free improvisation' to the UK for the first time.
Twig Harper is a performer, electronic sound artist, underground researcher, folk technologist and one half of Baltimore's seminal noise(s) outfit Nautical Almanac. Harper was raised in Michigan, where he started out by playing DIY punk-style shows with the likes of Scheme and Mini-Systems, helping to ignite the Hanson / Wolf Eyes / Andrew W.K total music movement of the 90s.
Moving to Baltimore, Nautical Alamanc became a duo with Carly Ptak, initiating a period of sound exploration, circuit bent DIY electronica and higher consciousness exploration, that saw numerous releases, US / European tours, and the formation of the influential Tarantula Hill venue-compound in what was originally an abandoned building they found while out walking.
Harper's music and performances are characterized by an incredible sense of trickery, playfulness and sonic dexterity.
https://hansonrecords.bandcamp.com/album/twig-harper
Bill Nace
Bill Nace is an artist and musician based in Western Massachusetts, USA. He's one of the premiere avant-garde guitarists active today, with one of the most personal and unique palettes of sound ever to be culled from six electrified strings.
He's collaborated with a wide range of musicians including Michael Morley, Mats Gustafsson, Joe McPhee, Chris Corsano, Jooklo Duo, Chris Cooper, John Truscinski, Thurston Moore, Jake Meginsky, Jessica Rylan, Paul Flaherty, Wally Shoup, and Kim Gordon with whom he regularly plays as one half of the duo Body/Head. Their critically acclaimed LP 'The Switch' was released on Matador last year.
His style has been described as 'veering from sculptural, almost Remko-Scha-esque chime to Loren Connors-style elegance in only a few short moves.' (Mimaroglu Music).
https://www.discogs.com/artist/610465-Bill-Nace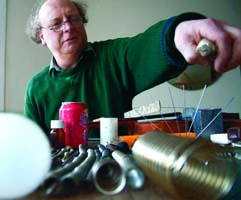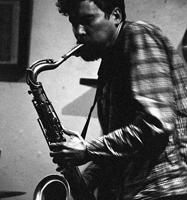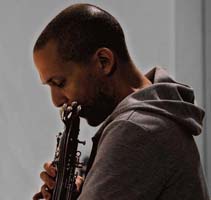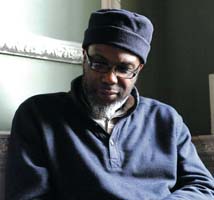 Adam Bohmnan & Pat Thomas (UK) & Sami Pekkola (FI) & Yoni Silver (IL)
For COoS - a one off collaboration from four doyens of improv mischief:
Adam Bohman has been operating on the outer fringes of experimental music for decades, working with home-built instruments, found objects, tape cut-ups, cassette observations and graphic scores. Favouring acoustic sounds over electronics, his performances can explore the minute sonic inner world of any number of non-musical objects. With brother Jonathan he's part of long running duo The Bohman Brothers.
https://adambohman.bandcamp.com/album/music-and-words-2
Pat Thomas began playing piano at the age of eight, while studying classical music and listening to reggae. A chance encounter with legendary jazz pianist Oscar Peterson on TV in the late 70s set him on course to develop a unique musical language that would embrace improvisation, jazz, electronica and abstraction. "Pat Thomas is probably best known for his exquisite radical electronics as part of the London avant-garde scene. Those looking for new perspectives on playing the piano should find Thomas' approach equally as enriching, and at times even thrilling. A heavyweight who appears to have absorbed the tradition of jazz piano without being enslaved to it, Pat Thomas offers new perspectives on improvising that look toward the future without ignoring the past.' Bruce Coates / Rubberneck
https://www.subradar.no/artist/pat-thomas
Sami Pekkola is a saxophonist and stalwart of the Finnish free-music underground, his early collaborations a bridge between the upstarts of the '00s celebrated DIY scene and the more established alternative jazz world. He's initiated and collaborated with many bands and musical scenarios including Mohel, Kemialliset Ystävät, Rauhan Orkesteri, the trans-Europe Jooklo Finnish Quartet and currently Taco Bells, whose fierce, uncompromising approach takes Albert Ayler's ecstatic aesthetic into new realms.
https://darkjazzz.tumblr.com/
Yoni Silver 'Yoni Silver is not really human. He is an impostor demon, who knows how to spin columns of air in long pipes to produce the sound of hundreds of gargoyles who have swallowed a hippo, or a polyphonic counterpoint of a dove quintet playing Swedish metal on strange English analogue synths' Musramix. Before a move to London, Yoni cut his teeth in the small but super vibrant Israeli experimental music scene, his numerous collaborations include now Primate Arena (Alex Drool, Eran Sachs), Mines (Ilan Volkov, Yael Barolsky, Ram Gabay), Maya Dunietz, Steve Noble, Dylan Nyoukis, Usurper, alongside ongoing hyper-spectral adventures with Iancu Dumitrescu's Hyperion Ensemble. He has appeared on labels such as Creative Sources, Confront Recordings, Wasted Capital, Chocolate Monk and Edition Modern.
https://yonisilver.wordpress.com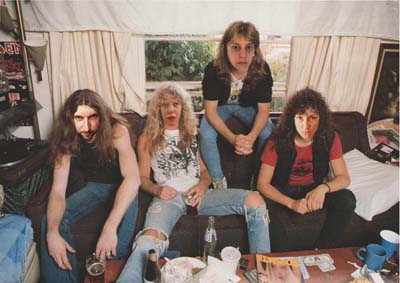 The Elks
The Elks are Liz Allbee, Kai Fagachinski, Billy Roisz and Marta Zappoli - four powerful
presences on the international experimental scene, each of whom has honed wholly original approaches and dynamics to their respective instruments. They performed for the first time together in Berlin in 2014. 'Perhaps from the experimental music scenes of Berlin and Vienna one might expect a rather reduced and elegant sound world, but these Elks have some other ideas in store, and don't mind to get their antlers a little dirty' Soundohm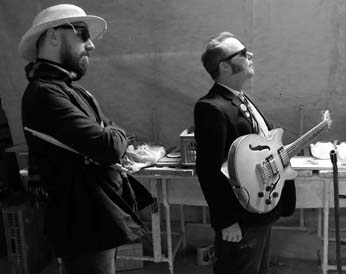 Ernie K Fegg
'Ernie (guitar / vocalisations) and Al (drums / harmonica) are incapable of producing anything other than an inept, tune-less din, which some Parisian critics have scandalously referred to as 'rockabilly music'. This is an insult to all right thinking individuals' Gene Vincent
Olivier Brisson
Brisson constructs a landscape by arranging sounds that could constitute it. He prefers to compose a simulacrum rather than to document the reality that escapes us. It could have been written in song, but can be evoked more fully with sounds. His recent, acclaimed LP 'Horizon Capiton', published by Nashazphonebroken, employs tapes, samples, voices, springs and found objects to realise what has been described as a bitter walk in the corridors of what should be places of asylum. 'Monsieur Brisson lives in Lille and has been involved not only with sound experimentation but also with psychiatry. The latter is not just a detail but an important fact here: this is a work about frames and boundaries. But who (or what) are inside/outside those frames?' Anla Courtis 2017
https://olivierbrisson.bandcamp.com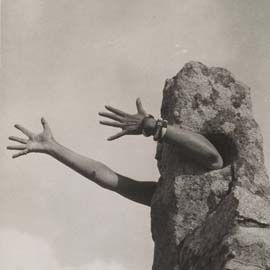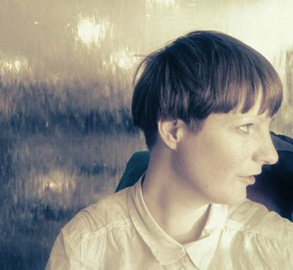 White Death
White Death is the duo of Hannah Ellul (Human Heads / Helhesten) and Kelly Jayne Jones (Part Wild Horses Mane On Both Sides / Belied Gunaiko). White Death bring you combined flute, synths, field recordings and tactile electronics splintered with unexpected sound worlds inspired by collage and surrealist lyricism from the likes of Henri Michaux - 'I have the feeling that for a long time to come white is going to have something excessive for me.' HM
kraak interview with Hannah Ellul
https://soundcloud.com/thewhitedeath
Harappian Night Recordings
The solo project of Dr Syed Kamran Ali. Spanning the globe from England's North West, under a thick veil of dictaphone saturation, Ali travels through eerie gamelan, amplified string projectiles, forgotten power pop / riff rock unit shifters, traditional wax cylinder recordings, vocal huff & resonating diaphragm overload, back street music visions, euphoric cactus juice shamanic trances, cassette player manipulation, wordless vocalisation and hyper distorted oud wail, amongst many other long wave transmissions from radio Asia.
singingknivesrecords.bandcamp.com/album/harappian-night-recordings-shama-parwana
Beyt Al Tapes - Cycling for Electronic Raga
Brussels based cyclist-composer; pursuer of rudimentary vocal poetry, tape manipulation and analogue synthesis; explorer of the obsolete; likes crude sounds, pure sine waves and household objects, For COoS, Beyt Al Tapes will perform for tape machines, echoboxes, modular synthesis and the iconic Eddy Merckx Corsa Extra Max bicycle. 'Meyreuis, Lozère, 26 june 1977. Warm, clouded weather. I unload my gear from my car and assemble my bike. Sitting on terraces tourists and residents look upon me. Non-cyclists. The void of those lives shocks me.' Tim Crabbé, the cyclist.
Dai Coelacanth
An old-time radio man, a producer of graveyard radio for radio graveyards. His fingers carry the musty recognisable aromas of soap opera, melodrama and horseplay. On any given day he can be found wandering the streets or perhaps stationary In a shop doorway, or glued to a bus stop reciting his lines and questioning the alphabet.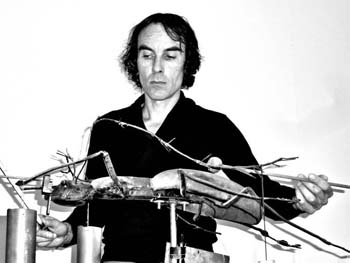 Af Ursin
Af Ursin is the alter ego of Finnish autodidact composer/improviser Timo van Luijk. He began his musical activities in the mid-1980s, co-founding the Noise-Maker's Fifes collective with Geert Feytons. During the '90s he developed his solo work under the name Af Ursin, before establishing his private press, La Scie Dorée, and his archival label Metaphon. Van Luijk's work is rooted in the use of acoustic instruments (wind, percussion, strings). His distinct sensitivity to their timbral qualities results in sound-worlds that are mysterious, amorphous and hallucinatory. Over time he has evolved his own richly poetic musical language, full of allusions to drone, acid folk, classical, Musique concrète and jazz, but beholden to none.
One of his finest works 'Aura Legato' was recently reissued by Blackest Ever Black
Hiru Marsvin
Domesticated descendants of the Prick Decay clan, Hiru Marsvin's mongrel bloodline flows in and out of the Hockyfrilla, Mum Squad and Usurper gene pools: A doting aunty, a beloved niece and an estranged gonkfather. It's a family affair, but we're naw Jock Tamson's bairns.
Joincey
in recent years hard-l-y perennial noise/s oddbod JOINTHEE has attained/ chiselled-out a mere low profile occasionally popping up eg. to perform at TUSK FEST in SABOTEUSE duo or perhaps release via FEEDING TUBE staggering SILVER DICK trio LP etc etc etc but instead mainly writing / not publishing / not recording ENERGY compositions DESTROYER ; at COOS th'bugger will present unsigned an anon. arr. for the leisurely discernment of any assembled assorted attendees
---
Cowley Club,11am - Onward
COOS Vegan Breakfast Hangover Smasher
Blow away the cobwebs with 100% vegan scrumptious food, lots of awesome company in a super nice space right in the heart of town, with a lovely sunny garden full of plants and a super friendly black puss Scout roaming about, can it get any better? Yes it can, booze served from midday and COOS DJs to add some aural salve to yr throbbing brain.
Phoenix Brighton, 12pm – 1.30am
Film screening: Adam Bohman: By Biro And Umbrella Spring
A free lunchtime screening of Cathy Soreny's wonderful portarit of artist extradinaire Adam Bohman. Adam and Cathy will be here too for a Q+A with Resonance's FM's Ed Baxter.
Adam Bohman's entire being is pervaded by collage - from his artworks to his sound works. He magpies and gleans away pedestrian gems, and from his hoard he conjures up a prolific and kaleidoscopic creative output. It's a pure and wonderful compulsion. Filmed within his creative den - his sublimely cluttered flat in Catford - Adam guides us through tabletops overspilling with springs and metal, tottering piles of collages, and cut-up takeaway menus, offering an intimate glimpse into his processes and passions.
One Church, Gloucester Place, BN1 4AA, 2pm - 5.30pm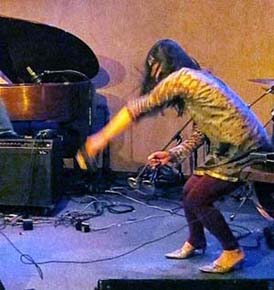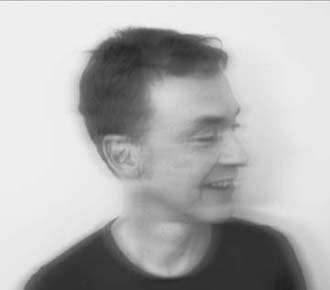 Chie Mukai & Richard Youngs
Chie Mukai & Richard Youngs will both perform short solo sets before performing together as a duo for the first time. YEAA!
Chie Mukai is a composer, musician and master improviser from Osaka, Japan. She's the founder of the underground improv-folk group Ché-SHIZU, one of the most original and mystifying groups to ever emerge from Japan's musical underground. Mukai became involved in improvisation and free music in 1975, when she joined the East Bionic Symphonia group under the leadership of Fluxus violinist-composer Takehisa Kosugi, at the Biggako Art School of Tokyo. Her primary instruments are the bowed Chinese er-hu, alongside piano and percussion.
Anything was fine, as long as it was different from what others were doing
https://chiemukai.bandcamp.com/
Richard Youngs has been involved with music for most of his life. He discovered the power of the art form by thumping the family piano as an angry 5 year old. In the intervening 45 years he has attempted to harness the same experimental, naive, playful power in his live performances and in all of his 140 releases. This creative openness has led him to explore different musical genres. He is classically trained in piano and guitar, but musically he grew up in the shadow cast by punk rock. Adopting guerrilla recording techniques, the independent D.I.Y. ethic is at his core.
"Imagine Richard Youngs as the junior member of a cabal of prolific and puritanical English musician--mystics, including The Fall's Mark E Smith, Van der Graaf Generator's Peter Hammill, Martin Carthy and The Clangers' composer Vernon Elliot, and still his nature will elude you" - Stewart Lee, Sunday Times.
Papal Bull is a pig with human hands and feet, born of the feverish brains of Jon Marshall (Roman Nose, Hunter Gracchus) and Joe Murray (Posset, The Russets). They pay particular attention to the mystic qualities of the human voice and the psychotropic possibilities of troattered tape and jittered electronics whilst sometimes coming across like two librarians out-shushing each other with increasingly flowery hisses and coughs while the city burns outside.
singingknivesrecords.bandcamp.com/album/papal-bull-argot-of-incomprehension
Alvarius B.
Alan Bishop (AKA Alvarius B.) is a founding member of Seattle's genre-defying Sun City Girls, whose career spanned 27 years and over fifty releases. His work in Sun City Girls, with Richard Bishop and Charles Gocher, alone stands as a testament to his fearless exploration of the outer reaches of improvisation and composition.
As Alvarius B., Bishop has penned hundreds of original folk songs in a primitive 'out' style that is uniquely his own. As an interpreter of other people's work, his songbook includes hundreds of covers, informed by an obsessive love of the singer-songwriter genre, folkloric music from beyond borders, Italian film soundtracks, and an extraordinary sense of humour.
Over much of the past eight years, Bishop has been based in Cairo, composing and recording new Alvarius B. material while simultaneously establishing his own Egyptian-based band, The Invisible Hands and joining forces with Sam Shalabi and Maurice Louca in the trio Dwarfs of East Agouza.
https://suncitygirls.bandcamp.com
Stewart Greenwood
Spawned from the wilds of West Yorkshire. Growing up on a secluded farm, he nourished his brain with strange tales from the moors, stories of golden men, Barguest, Trolls and the Halliwell Boggle. He headed out into civilization in the early '90s and quickly fell in with The A Band and their sonic rabble rousing. An Edinburgh man for over two decades now, he fronts his own improvised unit The Y Bend. This evening he may well treat us to a set of squeeze box delirium, foot stomp and guffaw.
---
SUNDAY 28th APRIL FROM 6PM - MIDNIGHT
COLOUR OUT OF SPACE NIGHT THREE
6pm - Midnight at the Sallis Benney Theatre (Doors 5.30pm)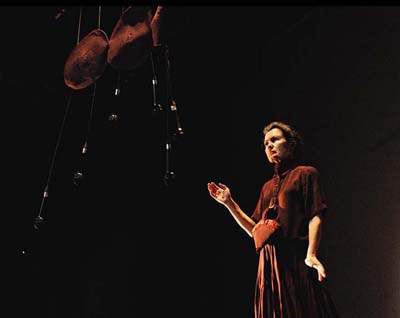 Anne Gillis
We're very pleased to welcome to COOS the legendary French artist, composer and performer.
Gillis emerged (as Manon Anne Gillis and Devil's Picnic) from the Parisian experimental scene of the 80s, her dense, intricate and intimate recordings and performances finding a place on the very margins of minimal synth and post-industrial sound.
Her five albums featured modular synth pulses woven with cut-up techniques and voice manipulation, and concrete bodily sounds sculpted into miniatures that Gillis hoped would turn loudspeakers into stethoscopes. They explored realms of repetition - taking the smallest of impulses to their logical end-points.
Live, Gillis dedicated her work to curves, volutes, roundnesses, undulations, rolling-ups and rotations, her visceral ritual performances exploring the body and its societal codes.
After a lengthy hiatus, Gillis has returned with new work and a series of celebrated performances in Tokyo, London, New York and France.
soundohm.com/product/archives-box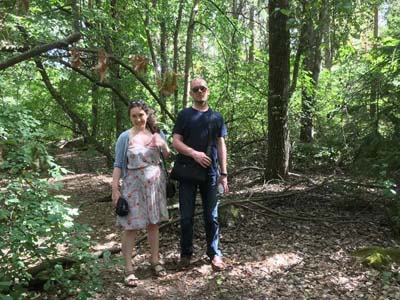 Áine O'Dwyer and Graham Lambkin
O'Dwyer and Lambkin are multi-disciplinary artists whose work explores the nexus between music, text, illustration, theater, and the dissolution of the audience/performer divide.
O'Dwyer and Lambkin came together in New York, December 2016 for a collaborative performance in association with Blank Forms. The pair have continued to collaborate on multiple projects, in various locations. 2018 marked their first collaborative album, Green Ways, which gives voice to their documentary-styled performances for the listener.
Both individually and in collaboration they have explored the latent potential of acoustical space, transforming both fantastical and mundane environments into aesthetic centrums of possibility.
https://aineodwyer.bandcamp.com/
Graham Lambkin - Listening History
W. Ravenveer
W. Ravenveer is Erwin Van Looveren, artist, member of Dirk Freenoise - one of Belgium's weirdest and wildest bands - guitar destroyer in Schizoide, and creator of heavy, psychedelic synth trips as Chattered Minds and W Ravenveer. 'Antwerp based creature improvising with electronic instruments, directing a sea of voltages that take different shapes and forms, from simple to complex, an octopus controlling modular synths and other devices, leading to places in fractions of time , expanding the universe....due to his nature he plays more shows than there is recorded evidence...though this is slowly going to change..' KRAAK
https://soundcloud.com/w-ravenveer
Tomutonttu
Jan Anderzén is at the forefront of Finland's avant garde music and art scene. A multidisciplinary artist his work is often directly interlinked - his kaleidoscopic visual practice forming the basis for his music and sound collages (and vice vera). Anderzén has toured worldwide with musical projects that include Kemialliset Ystävät, Tomutonttu and Tuusanuuskat, and released numerous recordings.
Tomutonttu is his ongoing solo musical project. Read streams, mutant voices, animal noises, computer knots and records other people have made are just a sample of the ingredients Anderzén uses to craft his ecstatic soundworks. Tomutonttu translates loosely as a creature who looks after all the dust.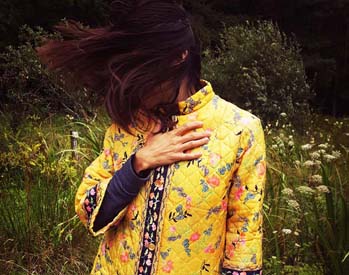 Natalia Beylis
Born in Kiev, Ukraine and reared in Baltimore, Maryland, Natalia Beylis now lives in a farmhouse in the middle of a bog in Leitrim, Ireland where she forges compositions built upon the noises that emerge from the deep dark thicket surrounding her home. Beylis layers seemingly incongruous sounds atop of each other to spawn strange juxtapositions and garbled parallels.
Her solo releases range from out-of-tune piano compositions & improvisations to recordings created from spliced cassette tapes gathered throughout her life. In her live performances, Beylis focuses on the symbiosis of the sounds that she is producing and the particular physical space into which those sounds emanate. She often sets up live sound stations away from the stage so that the audience finds themselves encircled within the performance, dissolving the traditional directional expectations.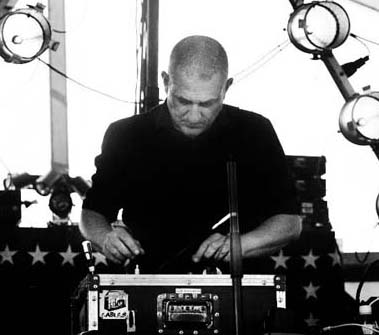 Jérôme Noetinger
Noetinger is one of the most distinctive voices in contemporary electronic music. He is a composer, improviser and sound artist working with electroacoustic devices. Composing sometimes musique concrete in the studio, and performing improvised music using devices such as the reel to reel tape recorder Revox A77, analogue synthesisers, mixing desks, speakers, microphones, various electronic household objects and home-made electronica. Performing both solo and in ensembles, and collaborating often, and touring extensively internationally, he is the director of Metamkine, a non-profit organisation dedicated to the distribution of improvised and electroacoustic music.
mikroton.bandcamp.com/album/la-cave-des-tendards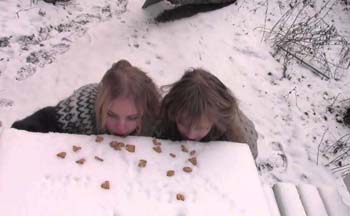 Dan, Rakel & Klara Froberg Experience
Artist and composer Dan Froberg travels freely between music, visual art, performance, video and literature; His extraordinary compositions are intersections of shapes, environments, times and places, often travelling in wildly different contexts.
Alongside his solo work, Froberg has collaborated with his twin daughters Rakel and Klara, since they were 6 years old, performing in museums and galleries as the 'The Kitchen Ensemble'. He says 'Every now and then, we still make rare live appearances, and now are ready to perform a sort of sonic séance at the COoS, consisting of home-made electronics, electric guitars, transparent lights, texts and secrets, in order to continues to communicate with all things visible and invisible.'
outerdisk.-moon-eye-shine-and-turn-around-lp
Lovely Honkey
'High energy miserability from high Yorkshire unfunny person. Burning shame expertly masked by Soo Fitzpatrick. Reasonably likened to Jim Bowen (if he had grown up on microwave meals and Slipknot instead of colonial era racism in a world before Tascam four tracks). I probably will not stand too still.'LH
Stuart Chalmers & Tom White
For COoS Tom White and Stuart Chalmers team up for a collaborative set of tape loops, ferric textures and cut up narrative.
Stuart Chalmers is a Yorkshire based cassette tape scavenger, Swarmandal improviser and recorder of caves. His interests are in merging the personal/universal aspects of sound, exploring unusual states of mind, discovering hidden meanings in the environment and harnessing chaos. He has collaborated in the past with Neil Campbell, Edward Sol, Graham Dunning, Yol, Sindre Bjerga and Claus Poulsen.
Recently he released a cassette with Tom White - Awkward Objects on Fractal Meat Cuts -that was described as 'It's as though a chaise lounge has engaged in a karate fight with an ottoman' Spenser Tomson
Tom White is a London-based artist. His multidisciplinary practice spreads across sound, moving image, installation and live performance. Past projects include commissions and appearances for Radiophrenia, Glasgow (CCA); Whitechapel Gallery; BRAUBLFF (KRAAK & De Player). He won the British Composer Award in 2014 (Sonic Art) for Public Address, commissioned by South London Gallery. In 2016 he founded Apologies in Advance; a platform for artists presenting work in progress performances.
https://tomwhitesound.com/
The Burbling Mind
Blood Stereo's Constance/Nyoukis break bread with Brighton improv old timers Parsons/Strachan. With electronics, tapes, percussion, voice, cornet and various detritus they go skittering around the edge of improv quack and usually stumble into the realm of audio surrealism. Sunday's set promises to keep the lizards at bay.
HOME / TIMETABLE / EXHIBITIONS + WORKSHOPS / LIVE AT COOS / INFORMATION / ARCHIVE